Giclee prints of my paintings are on offer once again!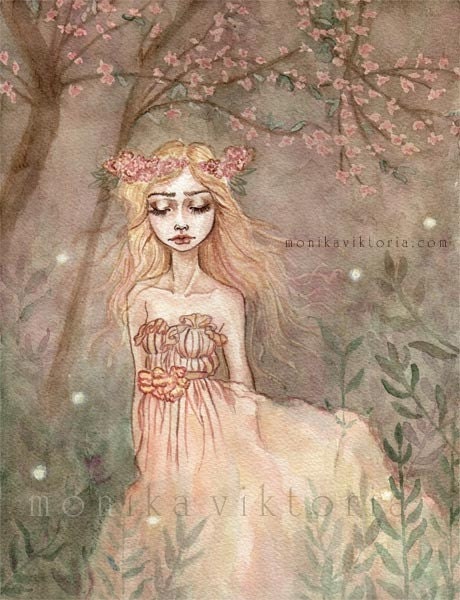 When I left Australia in April of this year (2011) I closed down my etsy shop as I thought I would be returning within a few months anyway. 8 months on and I am still in Europe, and chances are I will be here for a fair while yet. As I have also been un-employed this whole time, money has become a scarce and worrying concern for me. Knowing that I have a box full of beautiful archival giclee prints just sitting around back in Australia, I would like to re-open my etsy store offering these for sale again.
Postage will be from Australia (NOT Hungary).

My postal elves (dear mother and brother) have strict instructions on how to package the prints (sturdy matt-board backing and acid-free cello sleeves within a bubble mailer – the usual!)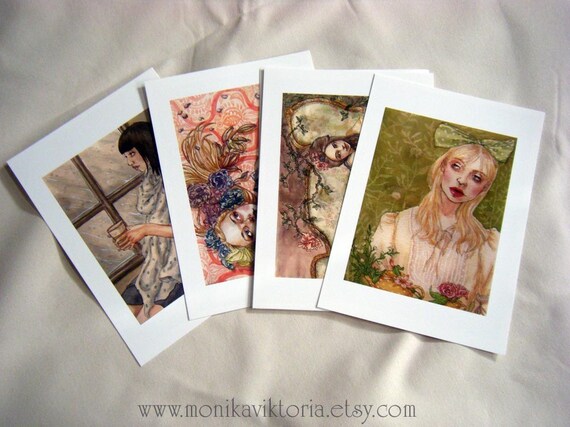 The money raised will be used to buy myself soup :-) Whilst the romantic idea of being a starving artist is traditional and all, I'd rather have warm soup in my belly to help me stay creative!!