With my day of hatching arriving closer, dear friend and talented fellow artist Angela Rose of Butterfly Bones drove me out to the Blue Mountains (I know, she has the worlds most beautiful name!)
We were on a mission to ogle the beautiful grounds of the Norman Lindsay Gallery - mutually our favourite artist.
If you haven't heard of Norman Lindsay and you're into art representing beautiful women... boy, have you missed out.
Norman Lindsay was a prolific Australian artist
(February 22, 1879 – November 21, 1969)
who worked in a variety of media including oil painting, etching, watercolours, and sculpture. His women are always strong and incredibly womanly, and considering the times, flamboyantly erotic. He was a genius, I adore his work.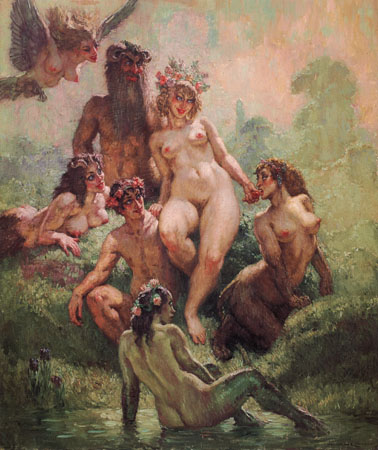 The Gallery and grounds are located at his former property, and walking through them we met with many of his bronze and cement sculptures
I had a good, and very inspirational day :-)